My Account

Some services are not accessible on smartphone
NoSwet® Knapp™ Hinged Knee Orthosis - Anterior Closure (7676, 7676HH, 7678, 7678HH)
Press and move to zoom.
Mouse over image to zoom.
NoSwet® Knapp™ Hinged Knee Orthosis - Anterior Closure (7676, 7676HH, 7678, 7678HH)
Hybrid of double knit and NoSwet® materials- allows for great breathability and comfort.
Lycra back panel restores compression to non-neoprene braces to reduce swelling and keep the athlete cool

Anterior closure design- Provides easy on and off and a customized fit

Internal hinges- For athletic events that require covered hinges, moldable aluminum hinges are inside pockets so there is not exposed metal

Elasticized straps- Allows the straps to move with the muscles providing an intimate fit as well as enhanced suspension
Two available lengths- 12" & 16" lengths (30.5cm & 40.6cm) provide optimal ligamentous support

Double knit back panel and built in condyle pads provide comfort, support and uninhibited mobility.

Sleek design provides a comfortable fit with covered hinges and a spacermesh body
Possible Indications:
Strains and sprains of the MCL/LCL, ACL/PCL

Meniscus injuries
Order No. Description / Options
7676 NoSwet® Knapp™ -12" Length, Standard Hinges
7676HH NoSwet® Knapp™ -12" Length, Heavy Hinges
7678 NoSwet® Knapp™ -16" Length, Standard Hinges
7678HH NoSwet® Knapp™ -16" Length, Heavy Hinges


PDAC Approved L1820 (Standard and Heavy Hinged Braces)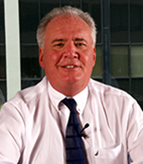 Developed in Collaboration with Thomas P. Knapp, M.D.
Cedars-Sinai Kerlan-Jobe Institute